Dr. Derek Wilson, DVM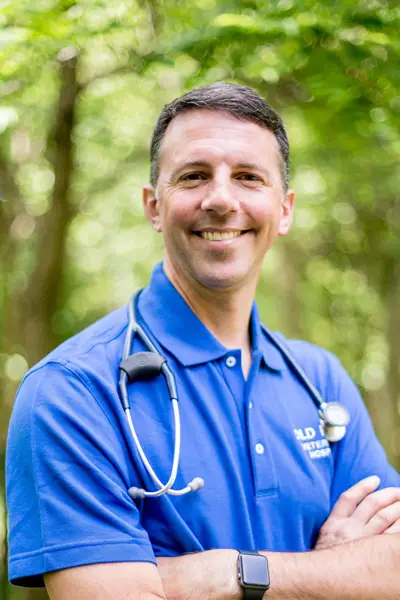 A passionate pet-owner and advocate, Dr. Derek Wilson has nurtured Frederick area pets since 2008, when he purchased Old Farm Veterinary Hospital.
A Maryland native, Dr. Wilson developed a love and curiosity for animals at a young age. He studied Physics and Biology at Cornell University, and matriculated to veterinary school at Virginia Tech. In 1998, he earned his Doctor of Veterinary Medicine (DVM) with a focus on small animal practice.
Twenty years into his veterinary career, Dr. Wilson brings an unmatched combination of compassion, knowledge and experience to patient care.
When he's not advancing your pet's health at Old Farm Veterinary Hospital, Dr. Wilson enjoys spending quality time with his wife, Kija, and their children, Tristan and Adelayna.